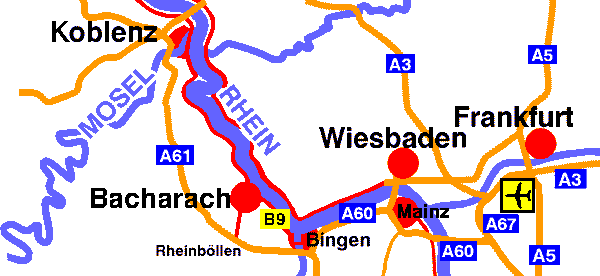 Do you want to discover the Rhine with it's numerous castles, the unique landscape and the pictorial places during your vacation?
Are you looking for a medieval city with ambience, charm and comfortable booths?
Congratulations: with Bacharach on the Rhine in Germany you have chosen the right option.
You want to live in well outfitted vacation apartments, only a couple of steps away from the old town?
Then you're just right with us!
Walks lead you to the castle Stahleck nearby, the ruins of the Werner chapel, in the old town from Bacharach with its meaningful churches and affectionately restored half-timbered houses, over the well preserved city wall with mighty defence towers and in the extensive parks directly on the Rhine.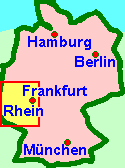 On hikes you can experience the calmness in the shadowed woods, the vintners at work in the sunny vineyards or walk in the footsteps of the knight's in old castles and ruins. Enjoy the trips on the steamers on the Rhine or by bus or by car on the Moselle, in the Rhinegau, to Trier, Mainz or Speyer. Everything is easy to reach from Bacharach.You can also use bicyles on extra bike paths to enjoy the beauty of the rhine area.
There are stores for everyday needs, doctors and pharmacies, an efficient gastronomy and a lot of vintners with comfortable and cozy wine taverns.
Germany apartment vacation appartment apartments Rhine river tours houses castles ruins appartements travel guide prices kitchen couch Lorelei cruise trip listings Rheinbollen Ferienwohnungen Rhein Deutschland
leasings house offers search flatlet flatlets modern rooms low priced economically private
.